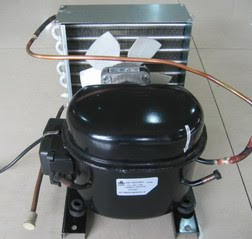 Customized Condensing Units
To meet our customers' ever-increasing requests, we can customize and supply a comprehensive range of condensing units to enable customers to purchase a complete solution for a wide number of condensing units with a variety of compressor types, to match your application and budget.
Value Added Options
A customized condensing unit with integrated components can bring your applications with more values. Rely on and backed by our abundant and over 20 years of experience to design products that work better together.
Wide Range Condensing Units
Condensing units for light commercial applications like display counters, showcases, wine coolers, big water dispensers, drinking vending machine, and catering appliance. Available for use with refrigerant R134a, R600 for 115V 60Hz,127V 60Hz and 220V 50HZ/60Hz.